Resources for School Librarians - Index
Menu for This Page: Yearly Library Curriculum | The Dewey Decimal System | Reference Books and Web Sites | Worksheets | Research Methods and Reports | Miscellaneous and Holiday Lessons
Yearly Curriculum for the library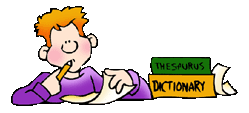 The Merriam Webster Dictionary - an online dictionary and thesaurus.
Exploring the Dictionary - Lesson plans from the Pennsylvania Department of Education.
How to Use the Dictionary - a video on YouTube.
Map Skills for Elementary students - From National Geographic.
Exploring the Atlas - From the Pennsylvania Department of Education.
Britannica Kids Atlas - online maps and information about places searched
Google Earth Lessons - This site has lesson plans.
DK Findout - This is an online encyclopedia by Doring Kindersley. It is free of junk ads; the only ads are for DK. It would be good for teaching encyclopedia and online searching use. There are lesson plans and quizzes. It is colorful and well illustrated. It would be good for younger grades and it is free.
Wikipedia - Wikipedia is comprehensive and free. It has no ads. It would good for teaching online searching and encyclopedia use to students with higher reading levels. There have been questions raised about Wikipedia's accuracy, but you could use this to encourage students to search several sources to see if they agree. It is a great number of languages.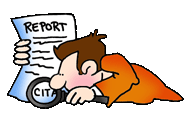 Up to Top
---
This site is maintained by Linda Bertland, retired school librarian, Philadelphia, PA. Please address any comments, additions, or corrections to info@sldirectory.com.