Home Where you will find out more about mystery novels, find new authors, and learn about some really great older ones.
American Mysteries Since 1990
These are modern authors whose first book was published after 1990. This list is not meant to include all authors during the period, but only those whose books that I have read and enjoyed. Mysteries published prior to 1990 may be found at American Mystery Novels 1945 - 1990.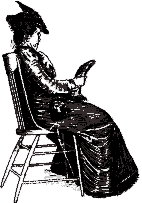 site unseen which was published in 2002. Ms. Cameron is also an Agatha award winning auth
Information About Cozy Authors
The Cozy Mystery List - A great site for lovers of cozy mystery lovers with an extensive list of cozy authors and their works.


Crime and Mystery Fiction - If your favorite author isn't listed above, look at the Crime and Mystery Fiction web site for lists of authors books and links to authors web sites.
---
This site is maintained by Linda Bertland, Philadelphia, PA. Please address any comments, additions, or corrections to info@sldirectory.com