Home - Where you will find out more about mystery novels, find new authors, and learn about some really great older ones.
Menu: Early Days to Sherlock Holmes | After Holmes, 1887 to 1913 | Nineteenth Century Crime and Police
The mystery story took shape in the years after the publication of Edgar Allen Poe's short stories. The stories took a form which was largely based on the action of real-life policemen, and of crime events in the news. The heroes of these stories were policemen and some dashing criminals. The appearance of Sherlock Holmes forever changed the way that the mystery novel was written.
Many writings by authors of this period are available online and are free or low cost. Search at Many Books, Project Gutenberg, or Amazon. Amazon's Kindle is now available for PC and Mac conputers for free which is another way to access these older mystery novels. Here are instructions for transferring free ebooks to your Kindle. These older mysteries are also available at Dover Publications which has many mystery short story collections and novels from this period. These books are not free. If you are looking for American mystery stories written before 1891 which is when the Sherlock Holmes stories reached the US, I would suggest that you visit the Westminster Detective Library where there is a compilation of detective stories from this period.
You may enjoy watching dramatizations of these authors' works. If so, go to the Mystery Films page where you will find a great deal to view.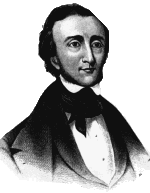 In 1749, the author Henry Fielding established the Bow Street Runners in London. Fielding was magistrate at the Bow Street Magistrate's office and the Runners served to arrest offenders for this office. Henry Fielding retired in 1754, and his blind brother John became magistrate. John Fielding was a magistrate for 26 years, and he expanded the Runners who became a police force for the city of London. The Runners were disbanded in 1829. More information on the Runners may be found at London Lives


In 1829, the Metropolitan Police Department of London (Scotland Yard) was formed.The first head of the department was Sir Robert Peel. In 1842, the detective bureau was formed which is the forerunner of the Criminal Investigation Department (CID).


In 1809, Eugene Francois Vidocq (1775-1857) established the French Surete. In 1833, he established the world's first private detective agency. During his lifetime, Vidocq was first a criminal, then a policeman, and then a private detective. More information may be found at The Great Detectives: Vicocq which is an article by Mike Ashley in The Strand Magazine.


In the 1830's the publication of Penny Bloods (Dreadfuls) began. These were short, cheap and trashy publications which featured stories of murders and other crimes. The story of Sweeney Todd was quite popular. They had a great appeal to the newly literate and poor population of England.
Edgar Allen Poe - (1809 - 1849) The father of the mystery novel. In 1841, Poe's story The Murders in the Rue Morgue was published. In this story, the crime was solved by Chevalier C. Auguste Dupin who appeared in five other Poe stories, and was probably based upon accounts of the French police. These stories by Poe became the foundation of the mystery novel as we know it now.
The Notting Hill Mystery - This novel was published in 8 parts in 1862. Many people have considered this book to be the first true detective novel. The author gave the pseudonym of Charles Felix. In 2011, Charles Warren Adams was proposed as the author of this book. Adams was a lawyer and the owner of Saunders, Otley and Co which was a publishing company which had published another book by Charles Felix. For more information, see the article in Wikipedia. The Notting Hill Mystery is available as an e-book from Amazon.


Charles Dickens (1812 - 1870). Inspector Bucket of the London police force was the first detective to appear in an English novel (Bleak House, 1852-1853). Also Dickens started The Mystery of Edwin Drood (1870) but died before it was completed. There is much information on Dickens on the web. The site Britannica.com is a good place to start your search.


Joseph Sheridan LeFanu (1814 - 1873) wrote mystery novels and gothic tales. He was born in Dublin. LeFanu was educated at home until he entered Trinity College in Dublin. He studied law but never practiced. He worked for various newspapers and for the Dublin University Magazine where many of his stories appeared. He is probably best know for his novel Uncle Silas which was published in 1864. He was married to Susan Bennett in 1844. She became seriously ill and died in 1858. Both she and her husband entertained religious doubts during her last illness and leFanu turned to Swedenborgianism. More information may be found at Online Literature. E-books of his novels and stories may be found at Many Books


Fyodor Dostoevski - (1821 - 1881) In the novel Crime and Punishment, Dostoevski investigates the psychology of the murderer, and makes the murder mystery great literary art. His novel The Brothers Karamazov deals with a murder, a man hunt, and a trial. Biographical information may be found at the Literature Network web site. His novels may be found at Many Books


Wilkie Collins - (1824 - 1889). In 1860, Collins wrote The Woman in White which tells the story of a woman who is wrongfully shut up in a lunatic asylum. The crime is solved by a newspaper artist and a young woman. This novel also introduces the sinister Count Fosco who is the forerunner of the modern secret agent. In 1868, Collins wrote The Moonstone which is about the theft of a valuable Indian jewel. The crime is solved by the detective work of Sargent Cuff whose character is based on those of a real Scotland Yard Inspector named Whicher. Links to many web sites on Wilkie Collins may be found at Wilkie Collins.com. Collin's books may be found at ManyBooks.


William Stephens Hayward published The Revelations of a Lady Detective in either 1861 or 1864. This is the first appearance of woman detective in the mystery literature. Little is know about Hayward. The book was narrated by Mrs. Paschal, a fortyish woman who has turned to detective work because of financial difficulties. Revelations of a Lady Detective was reprinted in 2012 by the British Library, and is available in the US from Amazon.


Andrew Forrester published The Female Detective in 1864. Andrew Forrester was the pen name of James Redding Ware. The book is narrated by Mrs. G. who has a very methodical approach to detection. This book has been reprinted for the first time in 150 years by the British Library. For more information on the reprint, see the article in the Guardian. The book is available at Amazon. For more information on James Redding Ware, see the article about him at Bear Alley


Metta Victoria Fuller Victor (1831 - 1885) - The author of the first American detective novel The Dead Letter which was published in 1866. She was born in Erie, Pennsylvania, and attended the Wooster Female Seminary. She and her sister moved to New York City and wrote articles for magazines. She married Orville Victor in 1856. He and she edited magazines and later wrote dime novels for Beadle and Company. She published The Dead Letter under the pen name of Seeley Regester More biographical information may be found at the Encyclopedia Britannica web site. Also of interest is the article on her by Jeffrey Marks at the Sisters in Crime Web site.. If you are interested in early mystery novels, you will enjoy the article on The Old Weird: Occult Detectives 1: The Notting Hill Mystery and The Dead Letter by Rhonda Knight which may be found at the Worlds Without End blog. The Dead Letter may be purchased at Amazon.


Louisa Mae Alcott - (1832 - 1888). Early in her writing career, Ms. Alcott wrote melodramas and gothic novels to support herself and her family. These included such titles as Behind the Mask, a melodrama written in 1866, and Pauline's Passion and Punishment which was written in 1863 and which is more of a mystery novel. Her better known novels such as Little Women were written later in her career. More information about Alcott and links to electronic versions of her books may be found at Online Literature.com. Alcott's books are available as e-books at ManyBooks


Emile Gaboriau (1832 - 1873). French writer of the roman policier featuring the detective Monsier LeCoq. His first book The Widow Lerouge was published in 1866. Gaboriau was born in Saujon. He served in the calvary for seven years, and then became assistant to Paul Feval, an author of criminal romances. In this job, Gaboriau gathered material in police courts, morgues, and prisons. Gaboriau went on the write his own novels, and became one of the first mystery writers to put the emphasis on the gathering and interpretation of evidence rather than on the sensation of the murder. Gaboriau was the first mystery novelist to achieve worldwide success though he would be surpassed by Arthur Conan Doyle.

Emile Gaboriau - a biography and links to online works from the Literature Network.
ManyBooks - novels by Emile Gaboriau.



M. E. Braddon (1835 - 1915) Mary Elizabeth Braddon Maxwell was know as a "sensational" novelist. Sensational novels dealt with crime which was not a proper Victorian topic. Novelists such as Dickens, Collins, and Nathaniel Hawthorne were considered sensational. Braddon was mainly educated by her mother. At age nineteen, she went on stage which was quite an improper career for a woman. She acted for several years under the name of Mary Seyton. In 1860, she met Irish publisher John Maxwell and they lived together because Maxwell's wife was in a Dublin mental institution. They had six children before they could marry in 1874 after the death of Maxwell's wife. Braddon is best know for the novel Lady Audley's Secret which was published in 1862. It was an overwhelming success. She wrote many other novels and was widely admired in her day. Her books are freely available at Many Books. A more extensive biography may be found at The Victorian Web


Anna Katharine Green - (1846 - 1935) Her first detective novel was The Leavenworth Case which was published in 1878. Her series detective was Ebenezer Gryce of the New York City Police Department. Ms. Green was born in Brooklyn, NY, and was educated at Poultney College in Vermont. She married Charles Rohlfs, a funiture manufacturer, and spent most of her life in Buffalo, NY. Her father was a criminal lawyer, and probably served as an inspiration for The Leavenworth Case. Ms. Green also wrote mystery novels which featured two female detectives, Violet Strange and Amelia Butterworth.

Grant Allen - (1848 - 1899). The British author Grant Allen wrote potboilers. His stories featured Colonel Clay, possible the "first great thief in short mystery fiction". He also wrote stories which featured women detectives. Biographical information. His writings may be found in e-book form at ManyBooks


Fergus Hume - (1859 - 1932) Author of The Mystery of the Hansom Cab (1886) which became an incredible best-seller in its day. He was born in England, but his family moved to New Zealand. Hume moved to Australia and wanted to become a dramatist. When nobody wished to produce his plays, he turned to writing novels. He wrote 136 novels, many of which seem best left forgotten. More information about Hume may be found at The Literature Network. Hume's books are available at ManyBooks


Nick Carter - Nick Carter was conceived by Ormond G. Smith who wrote the outline of the first story which was then written by John Russell Coryell (1848 - 1924) who wrote two more Carter books. Then many, many more stories and books in this series were written by a number of other authors. The first story appeared in the Sept. 18, 1886 issue of the New York Weekly. Nick was a clean living, strong, intelligent hero who was a master of disguise. He was accompanied by his sidekicks Chuck and Patsy. For more information, go to Wikipedia.


Arthur Conan Doyle (1859-1930). In 1887, Doyle published The Study in Scarlet and introduced Sherlock Holmes who was to become the world's best known detective. Doyle introduced the eccentric and scientific detective, and this profoundly changed the way detective stories were written.
Proceed on to those writers who came after Holmes
For more information about crime and police in the 18th and 19th century, visit this this page.

---
This site is maintained by Linda Bertland, Philadelphia, PA. Please address any comments, additions, or corrections to info@sldirectory.com