Home Where you will find out more about mystery novels, find new authors, and learn about some really great older ones.
Back to Reading Lists by Topic
Science Fiction Mysteries
You've got Murder by Donna Andrews - Turing Hopper is the first AI detective.
Click Here for Murder by Donna Andrews. Further adventures of Turing Hopper.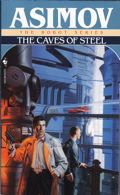 Caves of Steel by Isaac Asimov. The first andoid detective.

The Naked Sun and The Robots of Dawn by Isaac Asimov. Further adventures of Baley and Olivaw.
The Demolished Man by Alfred Bester - A classic story of a mind-reading.
All the Colors of Darkness by Lloyd Biggle, Jr. A detective investigates the disappearance of two women who entered a teleportation device and never came out.
Kiln People by David Brin. People may make fully functional copies (dittos) of themselves which last one day. This allows detective Albert Morris to investigate several crimes at the same time.
Made to Kill by Adam Christopher. 2015. A robot is working as a private detective to hide his real career as an assassin.
Do Androids Dream of Electric Sheep? by Philip K. Dick. Basis of the movie Bladerunner. A bounty hunter seeks runaway androids.
The Minority Report by Philip K. Dick.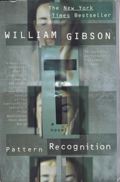 In this short story, police use precognition of the future in order to arrest criminals before they commit the crime. Basis of the movie Minority Report
Pattern Recognition by William Gibson - Search to discover the author of a mysterious video which has appeared on the Internet.
A Quantum Murder by Peter F. Hamilton - Detective Greg Mandel has the ability to read minds.
The other two Greg Mandel books by Peter F. Hamilton are Mindstar Rising and The NanoFlower.
Buyout by Alexander C. Irvine.2009. In the future, prisoners who are serving a life sentence will be offered the chance to receive a large amount of money in exchange for their execution. This money may be given to their relatives or to charities. This plan has been devised as a way to cope with the huge amount of money spent by the prison system on lifers. Martin Kindred, who works for the company which handles these buyouts, thinks that this is a good idea until the time when his brother is murdered.
The Pixel Eye by Paul Levinson. U.S. government agents observe people by implanting cameras and listening devices in the brains of squirrels and rats. Miniature bombs may also be implanted. Near future SF written after 9/11.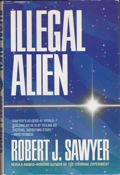 Polaris by Jack McDevitt. Six VIP's and a pilot have gone on the luxury space yacht Polaris to witness a spectacular astronomical event. When they do not return, rescue teams discover that, although the ship is in place, all the occupants have completely disappeared. Sixty years later, antiquities dealer Alex Benedict and his assistant, Chase Kolpath, set out to find out what happened to these seven people.
The City & The City by China Miéville, 2009. A young woman is found dead in the city of Beszel, and Inspector Tyador Borlú of the Extreme Crime Squad must find the murderer. Borlú must travel to Ul Quoma, the neighboring city, where the actual crime may have occured. The relationship of the people in these two cities is one of the strangest in science fiction, and is complicated by the mysterious organization, Breach, which deals with people who pass from one city to the other in the wrong manner.
Dream Park by Larry Niven and Steven Barnes. A security agent must find a murderer in a theme park for fantasy gamers in 2050.
Century Rain by Alastair Reynolds, 2004. A detective investigates the suicide of a young woman in Paris in 1959. But is this really Paris and is this really 1959?
The Disappered by Kristine Kathryn Rusch. Retrieval Artists are specialized private detectives who locate people who have been abducted by aliens.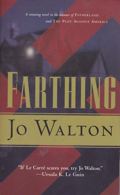 Illegal Alien by Robert J. Sawyer - An alien from another planet is tried for the murder of a human.
Red Planet Blues by Robert Sawyer, 2013. On Mars, private detective Alex Lomax becomes involved in the search for the secret location of priceless Martian fossils.
Halting State by Charles Stross, 2007. - A band of orcs rob the bank in a online role playing game which is run by a dot.com startup company. The investigators, a police sargeant, a forensic accountant and a game programmer, find that the theft is just the tip of a much larger conspiracy.
Farthing by Jo Walton, 2006. A member of the English upper class is murdered in an alternate history England of 1949 where peace has been reached with Hitler who now controls Europe.
Nightside City by Lawrence Watt-Evans. A private detective sets out to determine why someone is buying land which will soon become worthless because planetary rotation will put it into buring sunlight.
The Resurrected Man by Sean Williams, 2005. Private detective Jonah McEwan is wanted for the brutal murders of women who resemble his former girl friend. During the time that the murders have been committed, Jonah has been in a coma and could not have committed the crimes. Since all the evidence in the crimes points to him, Jonah must find the killer before he strikes again.
Days of Atonement by Walter Jon Williams, 1992. In this police procedural, a police chief witnesses the death by shooting of a man who had died 20 years earlier in a traffic accident.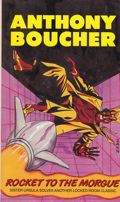 This is Not a Game by Walter Jon Williams, 2009. In this near future novel, players in a online game work together to find a real life murderer, and to end a real life crisis in international finance.
Collections of Short Stories
Alien Crimes edited by Mike Resnick. Science fiction mysteries by Resnick, Pat Cadigan, Harry Turtledove, Kristin Kathryn Rusch, Gregory Benford, and Walter Jon Williams. Published by the Science Fiction Book Club, 2007.
Down These Dark Spaceways edited by Mike Resnick. Science fiction mysteries by Resnick, David Gerrold, Catherine Asaro, Robert Reed, Jack McDevitt and Robert J. Sawyer. Published by the Science Fiction Book Club, 2005.
The Improbable Adventures of Sherlock Holmes edited by John Joseph Adams. Stories of fantasy, horror, and science fiction by a notable group of authors which includes Stephen Baxter, Neil Gaiman, Stephen King, Michael Moorcock, and Anne Perry. Published by Night Shade Books, 2009.
The 13 Crimes of Science Fiction edited by Isaac Asimov, 1979. Collection of mystery short stories by noted SF writers.
Mysteries in the Science Fiction and Fantasy Community
Bimbos of the Death Sun by Sharyn McCrumb. A humorous book about a murder at a Science Fiction convention.
Zombies of the Gene Pool by Sharyn McCrumb. Further detection by SF author Jay Omega.
Rocket to the Morgue by Anthony Boucher. A locked room mystery about San Francisco's Science Fiction community in the period before WWII.
SciFi by William Marshall. Murder at a Science Fiction movie convention in Hong Kong.
We'll Always Have Parrots by Donna Andrews. Murder at a convention for a fantasy TV series.
Other Lists of Science Fiction Mysteries
Nine Great Science Fiction Thrillers - an article by Nick Petrie at Crime Reads, Jan 14, 2021
Ten Fiendishly Clever Sci-Fi Locked Room Mysteries - An article by Jeffrey Somers, Nov. 19, 2017.
The Ten Greatest Science Fiction Detective Novels of all Time - This list is by Charlie Jane Anders. April 29, 2010
By Linda Bertland, Philadelphia, PA. Please address any comments, additions, or corrections to info@sldirectory.com