Home - Where you will find out more about mystery novels, find new authors, and learn about some really great older ones.
Back to Authors of the Golden Age
Freeman Wills Crofts
Freeman Wills Crofts was born in June, 1879 in Dublin, Ireland. He was the son of a British army doctor who died while his son was still a child. Mrs. Crofts later married Archdeacon Harding of the Church of Ireland, and Crofts grew up in the Harding home. He He attended Methodist and Campbell colleges in Belfast and, at age 17, began his engineering studies. In 1899, he was appointed junior assistant engineer for the construction of the Donegal Railway. In 1900, he was named district engineer of Coleraine for the Belfast and Northern Counties Railway. Ten years later, he became chief asistant engineer at Belfast. In 1912, he married Mary Bellas Cannning.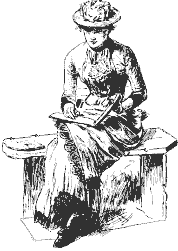 During a long illness and recovery in 1919, Crofts began writing to pass the time. His first novel, The Cask was published in 1920. He published a novel yearly. In 1929, another illness forced him to choose between engineering and writing. He choose writing and he moved near London. He was elected to the Royal Society of the Arts in 1939. He died on april 11, 1957 at the age of seventy seven.
Besides writing, Crofts was interested in gardening, carpentry, and music. He was both an organist and a conductor.
Crofts' best known detective, Inspector French, did not appear until Crofts' fifth novel, Inspector French's Greatest Cases. French is a very methodical investigator, and Crofts followed the precedent set by Poe and Conan Doyle.
For More Information:
---
This site is maintained by Linda Bertland, Philadelphia, PA. Please address any comments, additions, or corrections to info@sldirectory.com